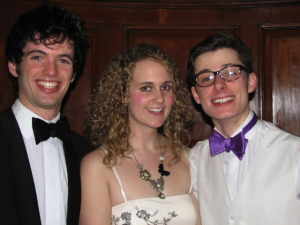 Irish Rising in America
The 2012 Irish Tour of America
Ireland ® New York ® NPDA ®Seattle® Denver ® Salt Lake City®Miami® Ireland
Departure from Dublin:  March 17, 2012
Return to Dublin:  April 9, 2012
17th -20th New York            Depart the 20th, Tuesday, to Bellingham
21st -24th NPDA       Depart the 25th, Sunday, to Seattle
25th – 28th Seattle                Depart the 28th, Wednesday, for Denver
28th-1st Denver                    Depart the 1st, Sunday, for Salt Lake City
1st-4th Salt Lake City           Depart the 4th, Wednesday, for Miami
4th-8th Miami                        Depart the 8th, Sunday, for Ireland
Highlights
TO NEW YORK.  On Saturday, March 17:  Irish fly from Dublin, Ireland, to New York. Host: Stephen Llano, St. Johns.
On Sunday, March 18: Irish in NY. Public Debate.
On Monday, March 19: Irish in NY. Sights of New York City.
TO BELLINGHAM. On Tuesday, March 20:  Irish in NY. Depart for NPDA in Bellingham. Host:  Brent Northup.
On Wednesday, March 21:  Guests at NPDA. American exhibition Debate at NPDA Nationals.
 On Thursday, March 22:  Guests at NPDA.
 On Friday, March 23:  Guests at NPDA.
On Saturday, March 24:  NPDA. Championship debate. Irish introduced.
TO SEATTLE. On Sunday, March 25: Depart to Seattle. Host: Gary Gillespie, Northwest University. Tour of campus. Meet hosts in Aerie Coffee Shop. Dinner Exploration.
On Monday, March 26: Irish in Seattle. Impromptu speech exercises on campus.
On Tuesday, March 27: Irish in Seattle. Explore downtown Seattle!
TO DENVER. On Wednesday, March 28: Irish in Seattle. Lunch with Microsoft. Depart for Denver. Host: Robert Margesson, Regis University. Host School: University of Denver.
On Thursday, March 29: Irish in Denver. Dinner with campus dignitaries. Public debate.
On Friday, March 30:  Irish in Denver. Lunch with Debate team members. Drive to Winter Park ski condo.
On Saturday, March 31:  Irish in Denver. Ski at Winter Park.
TO SALT LAKE CITY. On Sunday, April 1: Irish in Denver. Depart for Salt Lake City. Host: Michael Middleton, University of Utah. 
On Monday, April 2: Irish in Salt Lake City. Tour Salt Lake City, Museum of Natural History.
On Tuesday, April 3: Irish in Salt Lake City. Public Debate.
TO MIAMI. On Wednesday, April 4: Irish at Salt Lake City. Trip to Park City. Depart for Miami. Host: Dave Steinberg, University of Miami.
On Thursday, April 5: Irish in Miami. Visit to classes. Public debate.
On Friday, April 6: Irish in Miami. Debate at Miami Dade College.
On Saturday, April 7: Irish in Miami. Beach Day!
TO DUBLIN. On Sunday, April 8: Irish in Miami. Depart for Dublin, Ireland.
Irish Tour of America, arranged by Pax Rhetorica
Center for Global Dialogue
EIN: 81-1274216
Brent Northup, Founding Director
Biographies
Introducing the Irish: Kelleher, Ahern-Flynn & Conroy
"If I'm taking several weeks to prepare for a debate, then I'll go through several stages – initial brainstorming, then expanding on ideas and delineating the details, and then finessing language. This is often followed by a somewhat shorter phase of throwing everything out because I decide it's all completely useless, and I start again." -Michael Conroy
The future doctors beat the future barristers at the Irish Times Debate Final on Friday, Feb. 17, in Dublin.
Eoin Kelleher and Elizabeth Ahern-Flynn of the Royal College of Surgeons composed the winning team.
Michael Conroy of the UCD medical society was the individual winner.
All three will be touring America from March 17 to April 8 on a trip that includes New York, Seattle and Miami – as well as Salt Lake, Utah, Denver, Colorado, and Bellingham, Wash.
On March 21 Eoin, Elizabeth and Michael will debate three outstanding American debaters at the National Parliamentary Debate Association national championship tournament to be held in Bellingham, Washington, a few hours north of Seattle.
The American debaters are Katie Bergus of the University of Oregon, Tracy Valgento of Northern Arizona University and John-Henry Heckendorn of Whitman College.
So who are these Irish orators that won the prestigious Irish Times Final?
---
Eoin Kelleher: Eoin Kelleher, 21, was actually born in San Francisco to Irish parents while his dad worked on an engineering job in the states. But his American visit only lasted two years and he admits he "doesn't remember much of that."

America may try to claim him, but he's Irish through and through.

Eoin's now a third-year student in Medicine at the Royal College of Surgeons in Ireland. Eoin, pronounced "Owen," hails from Rathfarnham, "a pretty little suburb of Dublin in the foothills of the Dublin Mountains."

Eoin hopes to use his medical training in service to the less fortunate.

"I want to do some travelling before starting work as a doctor and joining the real world," says Eoin. "I'd love to work in the Third World at some point, perhaps with Medecins Sans Frontiéres, as I really enjoyed my time volunteering in Calcutta when I was a teenager and there's so much good I could do out there as a doctor."

Eoin's mom is a dentist and his dad is an engineer.

"My dad's job involved moving around a lot," says Eoin. "So after living in San Francisco we moved to London, then Scotland, then finally back home to Ireland where we've stayed ever since. Along the way I acquired two twin brothers and a sister."

When Eoin says he "moved around a lot" he's not exaggerating.

"I spent a summer in Calcutta doing volunteer work," he says. "That was a real awakening to the suffering of other people."

Since then, he's done a lot of charity work back home in Ireland, including Summer Camps for kids from disadvantaged areas. He's also organized debating and science workshops in inner city schools as part of Debate Science Issues, "which aims to get teenagers talking about ethical issues in science."

He's travelled a great deal in Europe and this summer he's returning to America.

"This Summer I will be returning to America with Elizabeth where we will both be undertaking an elective in a hospital in Richmond, Virginia. We'll be spending weekends in Washington DC and we're both really looking forward to experience the Capital City during election season."

Art has always been a big part of Eoin's life. He draws political cartoons, which are featured in The Phoenix, which he describes as a satirical political magazine published fortnightly.

Asked to describe himself, Eoin begins with "I'm a Capricorn."

"Being a Capricorn apparently makes me 'practical and prudent, ambitious and disciplined, patient and careful, humorous and reserved,' which sounds about right, though I suppose if you're going to throw about a bunch of random adjectives some of them will stick."

Eoin admits to being a bit ambitious and "very focused" when he sets his mind to it. But that's only a part of the story.

" Work-hard-play-hard also most definitely applies to me. I like to balance out hard work with travel and spending time with friends. I'm very outgoing and like meeting new people."

Eoin most values his friends and family, but runners up include "The West Wing" his iPad.

"I find art a great way to express myself – especially political art. Studying medicine means so much to me as I feel so privileged to be entering a career that exists entirely to relieve the suffering of other people."

Eoin has been working for two years to rebuild the debating society at the Royal College of Surgeons. And Feb. 17 signaled he'd accomplished his mission. That victory was his first victory and the first win by his college in the Irish Final.

"Rebuilding the RCSI Debating Society has been my proudest achievement in debating. Indeed, we won the Society of the Year award last year for our efforts. I have been really proud of Elizabeth's work to make the society even better."

Eoin admits to loving debate.

"My favorite aspect of debating is trying to find that hook that the audience will latch onto and reel them in slowly so that they come around to your side," he says.

"Also making the audience laugh is an exhilarating feeling, it's fantastic to see an audience enjoying themselves and knowing I'm somehow responsible for that."

Like American debaters, he and his partner Elizabeth are working every evening in advance of competition "preparing our case, viewing the argument from all angles and preparing different tactics according to which turns the debate could take."

Winning the Irish Times Final was, predictably, thrilling.

"Considering so many former finalists and winners have reached the upper echelons of Irish political and legal spheres and it is so unusual for medical students to win, it was an honor to be considered alongside those who have been successful at the Irish Times Debate."

Eoin is looking forward to debating the Americans on the tour.

"I'm honored to be representing Irish Debating, and very curious to see how the American style of debating compares to the Irish style," he says. "Even by regular Irish debating standards, the style of debating for the Irish Times Debate is a lot more rhetorical and oratorical and requires being as engaged with your audience as it does having a clever and robust argument.

"I've heard that American debaters tend to be incredibly well researched and speak at a million miles per hour so it will be interesting to see if the two styles gel or clash!"

Eoin is hoping the two styles will indeed, "gel."

"I want it to be an enjoyable event for everyone, one in which we make the audience think and laugh," he says. "The greatest achievement is for your audience to leave feeling something – whether they be happy or sad, pensive or giddy – to be able to evoke emotion in people through words alone is extremely powerful."

---

Elizabeth Ahern-Flynn: Eoin's partner, Elizabeth Ahern-Flynn, 21, is also in her third year studying Medicine at the Royal College of Surgeons in Ireland.

She's from Ranelagh, "a 10-minute Luas (tram) ride from the city centre."

Elizabeth's parents work together from home in their own management consultancy business.

"That's nice because there is always someone at home," she says. "But that wasn't always the case. Growing up my dad was a journalist and my mum was a managing director of an IT company.

"Gender roles are very 20th century – for a while my dad worked a four-day week so he could spend more time with us while also doing a bread and cake-making course. Every Friday he'd pick us up from school and bring us home in a car loaded with freshly baked goods."

Elizabeth has a younger sister she is excited to introduce to debating

"I have an incredibly quick-witted younger sister with a dry sense of humor who I can't wait to entice into debating when she starts college next year. I see a bright future for her."

The family also has a beloved pet, a two-year-old Beagle, Pippin.

"She's the real baby of the family, spoiled by everyone, a surrogate grandchild for my parents," she says. "Although I'm a dog person, I love cats as well, the first thing I will do when I move out of home is get a cat as I was never allowed one because my dad absolutely hates them!"

After schooling ends, she hopes to travel.

"I'd love to travel around South-East Asia and visit the Caribbean," she says. "After completing my intern year in Ireland I'd like to specialize in either Psychiatry or Emergency medicine and perhaps do my specialized training in London and my fellowship somewhere in America- following that well-trodden Irish path of emigration.

"However unlike the generation before me and a lot of my peers, this will be my decision, not something I'm forced into due to circumstance or economics.  At the moment I'm leaning towards Psychiatry as a specialty because mental health is a somewhat neglected and often stigmatized branch of healthcare."

Elizabeth sees psychiatry as a field that blends two distinct parts of what she calls "personhood."

"Psychiatric research interests me because so little is known about the interplay between the mental and physical. It's remarkable how your mood, personality and entire identity can be so heavily influenced by organic pathologies on a microscopic level.

"Two years ago I spent a summer researching the underlying pathology of schizophrenia, and this summer I hope to continue the research I've been doing this semester into young people who attend the Emergency Department for psychiatric reasons. Psychiatry represents that bridge between science and the humanities as you're studying personhood at its purest level."

She can't wait to get started towards that career.

"Next summer I'd like to come back to America and do an elective in either Emergency Psychiatry or Forensic Psychiatry at an American university," she says.

Whereas her partner Eoin has been a traveler from birth, Elizabeth has always lived in Dublin.

"I never lived more than 15 minutes away from primary school and 10 minutes away from secondary school," she recalls. "This resulted in two things:  An extreme dislike of ever having to get up early and a desire to travel and experience as much of the world as possible."

She realizes as a doctor she just might have to get up early, so says she will try to become a morning person – somehow some way, "probably involving more coffee than is healthy."

Elizabeth has been spreading her wings a bit lately, however. She's travelled to several other European countries and visited America for the first time last summer.

"I'm thrilled to be coming back to America," she says, "because last summer I spent three months living and working in San Francisco and had a fantastic time."

Elizabeth wondered how the real America would compare to the America portrayed through film, TV and music.

"I wasn't disappointed – eating a hotdog at a San Francisco Giants baseball game in AT&T Park was exactly how it is in films!

"I'm returning to America with Eoin this summer to do an elective in a hospital in Virginia and I'm looking forward to see how living on the East coast compares to the West, and how the American medical system compares to the Irish. We hope to spend our weekends travelling around Virginia and seeing some more rural parts of the state"

She and Eoin have been putting their debating skills to work for the community.

"For two years Eoin and I have delivered workshops in disadvantaged schools as part of Debating Science Issues," she says. "Our workshops have involved teaching basic concepts of vaccination, discussing ethical and practical implications of voluntary and mandatory vaccination and teaching basic debating skills to secondary school pupils.

"It's incredibly rewarding seeing teenagers who otherwise would have little interest in the sciences get involved with the issues once they see how it relates to their lives. For us it's a wonderful way to bring together the knowledge we've learned in medical school with the skills we've developed through debating and pass it on to pupils in school. One of the teams we coached have gotten to the semi-finals of our province and we're so proud of them."

And so what exactly is Elizabeth like?

"In primary school I was constantly in trouble for cheeky quips and talking back to teachers," she confesses. "I was always being told, 'wipe that smirk of your face!' For years I honestly thought that's just that way my face looked. That's an obnoxious and un-endearing trait in a 10-year-old, but it turned out to be pretty handy when harnessed for debating.

"I like to think I'm no longer obnoxious and un-endearing and now make sarcastically glib remarks at more appropriate times. I'm not that different in person from how I appear when I debate. I like to find the humor in life, even the most serious parts."

Elizabeth deeply values "understanding the world and people in it and how they work."

She admits "that's not something I think I'll ever fully achieve, but I'm having fun trying. Coming in a close second is peanut M&Ms and any combination of chocolate and peanut butter. Also my dog."

She's a medical student who's fallen back in love with debating after a rocky start in secondary school.

"I debated in school but wasn't much good and never got very far, so didn't join the debating society in my first year in college," she says. "I preferred to focus on music as I play the piano and sing classically, so I continued taking lessons throughout first and second year, which took up a lot of my time.

"I only joined the debating society in second year when Eoin was president and said I should come along to one of the meetings."

A year later she was the new president of the society and was fully involved with university debating.

"It's is an activity that really broadens the mind," she says. "I have learned so much from the articles, papers and blogs I have read in preparing for debates. Medicine is such a technical and scientific course that it's easy to get too narrowly focused. Debating lets me think about the wider issues in life, as well as politics, law and international relations.

"I love how debating makes me think, even if I have a motion I can't find myself agreeing with, it's an incredible challenge to put together a convincing, intelligent case, a challenge I enjoy undertaking."

Elizabeth enjoys coaching younger debaters and spends a few hours every week with them.

And she and Eoin work hard when a debate tournament is on the horizon.

"The hard work pays off when you have a solid case and have anticipated a lot of what the opposition will say," she says. "If you can predict the various twists and turns the debate will take, you can be prepared for anything. Medicine is such an intense course it's like a full-time job at times, especially when you factor in study, so preparing for debates often run into the night. The long hours and hard work pay off though when the debate runs a route you've anticipated.

"But the biggest reward is seeing audience members smiling and nodding along. It makes the time spent preparing seem worthwhile when you know you've entertained your audience and got them on your side."

Elizabeth describes her proudest moment as one from secondary school in which her team beat a German-language school in a German-language debate.

"My proudest debating memory is from school when I was on the German Debating team and we won a debate against a German-language school. Their German was flawless but we were the better debaters with better arguments so we were incredibly proud to have beaten them! Unfortunately we lost the competition overall, but that one victory was a sweet one."

Elizabeth is very much looking forward to the tour.

"It's a real privilege to be representing Irish Debating in America," she says. "I'm interested to see how Americans debate as I heard it is quite stylistically different from us. We tend to place more emphasis on being rhetorical and appealing to an audience of people whereas I've heard American debating is more about being technically right.

"I look forward to seeing the two styles in opposition and I hope both sides can leave the debate having both learned something about the other. I think there's enough difference between America and Europe that we'll both bring different views of the world to the table which should make for an intelligent, lively and interesting debate."

Elizabeth hopes the debate goes well.

"I hope the audience enjoys themselves," she says. "A lot of the time debating can become very technical and dry, and while it may be fun to take part, it can be tedious to watch.

"The most enjoyable debates are ones in which the audience are involved as the debaters take them on a journey and bring them along with witty anecdotes that are easy to relate to, and appeal to their emotions.

"Any debate that leaves the audience asking themselves questions and which challenges the viewpoints of everyone in the room is a success. And that's the debate I hope to have."

---

Michael Conroy: The third Irish debater, Michael Conroy, was named the Individual Champion on a night in which 12 top Irish debaters dressed in formal clothes to compete for Ireland's top debating prize.

Michael Conroy, 22, is in his fifth year studying medicine at University College Dublin.

Becoming a doctor is on the horizon.

"Being a doctor is a strong possibility," he says. "But seriously, like most of my class, I'll graduate, fingers crossed, and head abroad at some point. In Ireland, both the health service and the weather are miserable, and everyone wants an escape for at least a while."

"I'm hoping to get into an infectious diseases program in the states, preferably somewhere with more than 200 days of sun a year, and see what I can make of myself."

Michael was born and raised in Dublin by professional parents. His dad owns his own media company and his mother is a public health doctor.

"I'm more-or-less a Dublin man to the core," says Michael. " I was born and raised in the city, both of my parents grew up within two miles of my home, and my dad's family has lived there going back three or four generations. My mother was at the exact same stage as me 34 years ago, in the same university as well."

Michael's older sister studied design in college, and worked in Manhattan last year. His younger brother's in his second year of a business undergraduate, and is headed for Finland in 2013.

"So, as a family, we're very much in thrall to the time-honored Irish tradition of emigrating in order to find your chances in life," he says, "and I imagine we'll all be abroad for a few years before there's any mention of settling down in Ireland."

Michael admits to turning to debate after less than memorable stab at sports.

"I would love to be able to say that I had been some sporting prodigy in my teens, only turning to debating when my career was thwarted by injury," he laughs, "but that wouldn't really be true. Sports and I never got on well together, and debating, for me, was initially just something to do instead."

Before long debating was embedded deeply in his spirit.

"Towards the end of our school years, some of my friends and I started to really enjoy tearing opponents to shreds from the podium," he recalls. "We loved explaining the nuances of complicated issues we barely understood ourselves, and competing with other students who actually cared as much as we did.

"I still remember the first competition we won, just a couple of months before our final exams, and the thrill that came with it. That's what kept me interested enough to maintain my debating up into university, and effectively what brought me to America."

Michael attended school at University College Dublin but he devoted a lot of energy helping the Literary and Historical Society debate club. He organized speakers and was chosen to be the treasurer of the debate society.

"That brought out the worst of my miserly instincts," he says, "and gave me a timely reminder of why I chose not to do my degree in commerce."

He's spent a lot of time traveling in Europe and elsewhere.

"I spent my first summer 'InterRailing' around Europe – getting trains around 10 European countries and absorbing as much culture/nightlife as possible in five weeks," he says. "My main surprise was learning how much fun Germany and the Germans can be – shocking!

"My second summer was in South East Asia – Thailand, Cambodia and Vietnam. The less said, the better. For third year, I went with nine friends to the USA for the summer! We stayed in Ocean City, Maryland, for two months, and then travelled in DC and California, while making the obligatory stop in Las Vegas.

"It was an incredible trip. And then my last summer was spent studying for exams – that one's not worthy of mention."

When he's not soaking up Vegas and Bangkok, he's helping others.

"I have for the past six years helped out on a pilgrimage to Lourdes," he says. "Lourdes is a major religious site in the south of France for Catholics. Millions of sick people travel there every year hoping for a cure. A hundred patients from Dublin travel there every September, and we volunteers go along to help them get around, care for them and the like."

When asked to describe himself, Michael says he's a blend of traits.

"I think I'm generally quite serious, but that's tempered by too many friends who refuse to take me seriously," he says. "Which is probably just as well, in the long run. The reality is that pomposity will only get you so far in Ireland before someone bursts your bubble, and if you can't see the funny side of it then you'll be dismissed as clearly 'not Irish'.

"I also reckon I'm not as loud or bombastic as I might come across from the podium. In fairness, I hope no one is as loud in conversation as they are at the podium. And I'm a bit quieter at first."

What does he value most?

"In general, I'm interested in politics, debating and tennis," he says, "although I've got increasingly little time for each as university gradually swallows up my social life. The recent incursion of Netflix into Ireland has done my GPA no favors either."

Michael's had a few debate highlights, culminating in the triumph at the Times Final. He won a few debating competitions in secondary school which including a best speaker award.

"At the end of my time in school though, the biggest prize eluded my grasp," he admits. "The Gold Medal for debating, which comes with the opportunity to deliver the Valedictorian address at our graduation ceremony. That was a sore point."

He was not sore for long. He won a college competition in his first year.

But that was followed by a drought.

"But then I wandered through a desert of debating mediocrity for four years without achieving anything before the most recent win, which was the Irish Times competition that brought me here!"

Michael cites two reasons for his love of debate.

"First is that moment of outstanding clarity when you finally understand what it is you're going to say," he says. "If I'm taking several weeks to prepare for a debate, then I'll go through several stages – initial brainstorming, then expanding on ideas and delineating the details, and then finessing language. This is often followed by a somewhat shorter phase of throwing everything out because I decide it's all completely useless, and I start again.

"However, and inevitably, I reach that moment where I have finally thought of something clever to say; something that is often only subtly different from what I have said already, but in its own way is unique, interesting, and quite thought-provoking – and it will devastate the opposition's arguments.

"At that point, the mind sparks with ideas, my language flows more freely than ever and I begin to anticipate the debate with real excitement as opposed to worry."

His second reason for loving debate is delivering the speeches themselves.

"The second is, of course, the actual delivery of the speech," he says. "Often, this goes wrong. Often, the crowd is weary after two hours of debating, the opposition is fiery and the adjudication cynical. If the crowd is not on your side, then things tend to go downhill from there.

"However, if things go well, then this is a special experience. There is total silence during your speaking pauses, your rebuttal leaves your opposition dazed and confused, and even your lamest jokes attract laughter from the crowd. Those occasions are brilliant, and they pay back all your hours of work with interest."

Michael's not afraid of work, and pours the hours as events approach.

"For the final, I only had 10 days beforehand, so I took the week off college and just worked at it all day long! It paid off in the end…"

Michael had come close before in the Times competition.

"Debating is different to a lot of sports in that there is no gradual buildup of scores, there is no time limit at which you will have a final result," he says. "All the tension is loaded up into that one moment when the adjudicator announces the winner. It was a fantastic feeling, especially considering I'd twice made the semi-finals but never quite managed the finals before."

Michael credits a prominent Irish debater for helping hone his skills.

"Ross McGuire is an Irish debating veteran who is a three-time finalist of the Irish Times," says Michael. "That he never won the competition is a complete mystery to me, as he understands exactly what the contest is about, and is a phenomenal speaker. When he speaks off the top of his head, the words come together in a way that would take me weeks to prepare; and he has taken apart my arguments and given me ways to improve them more times than I care to mention."

And there are other people who helped along the way.

"Also, it's tough to put a value on people who have been with you the whole way," he says. "I debated through school and university with Kieran Daly, and we got help the whole time from Eoin Martin, who was two years ahead of us in school; I've picked up so much just through facing tough debates with them again and again, realizing what we did badly and what we did well, and trying to do it better the next time around."

Michael is honored to be representing his country, and hopes the debates in the states do not disappoint anyone.

"More than anything else, I hope to enjoy the debates," he says. "Several debates I've had recently have reminded me exactly how enjoyable speaking can be, regardless of the result, and I get a real kick out of being in front of the crowd.

"I'm particularly looking forward to seeing what debating is like in the US, and whether it's much different from our setup in Ireland. I know from friends who have travelled to America and Australia before that the whole arrangement can be quite unusual for us!"

And what's the best final result?

"The ideal outcome for me is that the Irish, in the nicest way possible, win the debate," he says.